An intriguing lawsuit filed by South African poker player Ronit Chamani cites reigning and soon-to-be two-time GPI Player of the Year Alex Foxen as playing a key recruiting role in a cryptocurrency venture now alleged to have conducted in negligent (if not fraudulent) activity, including the failure to return remaining investor funds once the crypto launch was aborted.
The lawsuit, filed January 13, 2020 in the US District of Nevada, names as defendants Quasar Mining Group, Inc., and two individuals, Paul Tyree and Nicholas Gubitosi. Tyree and Gubitosi are based in New York City. A LinkedIn page for Gubitosi shows him self-marketed as a "business developer", and the two men are alleged to have siphoned off several hundred thousand dollars from the venture before it was terminated in February of 2019.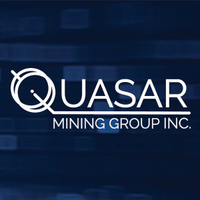 The complaint includes allegations of unjust enrichment, negligence, breach of fiduciary duty, and an SEC-related claim declaring that Tyree and Gubitosi perjured themselves by declaring that they were not drawing funds from the startup.
Chamani seeks $500,000 plus expenses in the lawsuit. To date, she is the sole plaintiff in the case. SEC records show that at least 17 investors put $50,000 or more into Quasar Mining Group, starting in late 2017. Chamani invested at least $200,000 herself. The identities and amounts lost for the other investors (likely including Foxen) have not been released.
Foxen was not named as a defendant despite allegations that he represented himself as a "founding partner" of Quasar Mining Group, who used his poker-world influence to recruit other investors. The complaint declares that Foxen "personally solicited Ms. Chamani's investment, relying on his personal relationship with her and his goodwill in the poker community; Mr. Foxen vouched for the entity's other executives and offered assurances he would be working on Quasar alongside them." The complaint alleges that Foxen continued to offer reassurances to Chamani even as various red flags regarding Quasar Mining Group's operations began to emerge.
Foxen has won over $15 million in recorded live poker tournaments and will receive his second consecutive GPI Player of the Year award early next month. He is a native of New York and alleged to be a longtime friend of Tyree and Gubitosi.
The now-defunct Quasar Mining Group, Inc. lived a brief live indeed. It once had an online home at quasarmining.io, and text still appearing on Gubitosi's LinkedIn page still advertises the company's intended mission:
The Quasar Mining Group, Inc intends to provide a legitimate, fully-transparent, and self-sustaining cryptocurrency mining ecosystem. Our token will enable its holders to participate in and realize the benefits of mining without overcoming the various barriers to entry. The Quasar solution is intended to ensure decentralization of cryptocurrency mining.
The Quasar Token was developed for the ordinary individual who wants to partake in the blockchain revolution, in an era of increasing centralization.
Self-Sustaining Proof-Of-Concept
R&D: Quasar Customized Mining Rigs
A Decentralized Ecosystem
Quasar Core Values: Efficacy, Efficiency, Legitimacy, and Transparency
Instead, the effort exhibited incompetence and possible fraud before its early-2019 shuttering. Among the many allegations made by Chamani are that Tyree and Gubitosi drew salaries from the company despite an SEC declaration that they would not do so.
The complaint even alleges that Tyree and Gubitosi jointly paid themselves $120,000 in salary after the company folded, after having collected $250,000 jointly per year. Money spent on a purported office space was instead spent on what the complaint asserts was a "luxury New York City apartment," and funds were spent on audits and legal affairs that were unnecessary and went uncompleted.
The capper, perhaps, is that the company allegedly purchased a significant amount of mining hardware, only to discover that it was the "wrong hardware" and unusable for its intended purpose. The company folded without ever mining or issuing any of the planned "Quasar Tokens" it had envisioned, and it didn't even secure that name; a separate and unrelated "Quasar Token" from another developer emerged in late 2017.
Finally, Chamani asserted that when she sought to retrieve any remaining funds in 2019, she was presented with a "release" that she was required to sign. Chamani declined to sign the release, instead referring to the terms of an initially investment agreement she'd signed in 2017. Chamani also sought paperwork from the company regarding its expenditures. Per the complaint, she received this:
"When Ms. Chamani sought documents from Quasar, to better understand what had come of the entity's capital, she was handed a series of redacted papers concealing names and addresses of persons with whom Quasar did business, evidencing more than One Hundred Thousand Dollars and No Cents ($100,000.00) to have been paid over to a law firm for work that never came to be utilized, and more than forty percent (40%) of the company's expenses to have been directed toward payroll and benefits for Messrs. Tyree and Gubitosi at a rate of nearly a quarter million dollars ($250,000.00) per annum."
No hearings in the case have been scheduled to date.