There's been a bit more movement in the high-profile civil lawsuit involving Sacramento-area poker player Mike Postle. Postle, who allegedly cheated during dozens of "Stones Live" live-streamed podcasts in 2018 and 2019, has officially acknowledged receiving service of the legal summons notifying him as being a defendant in the case.
As part of a document filed on January 24, 2020 by plaintiffs' attorney, Maurice "Mac" Verstandig, Postle acknowledges having received the summons as of January 8, 2020. That acknowledgment likely renders moot a complaint filed by Verstandig earlier this month that Postle was intentionally evading the service of summons. The complaint followed seven unsuccessful attempts by a process server in December and early January at two separate Sacramento-area residences linked to Postle.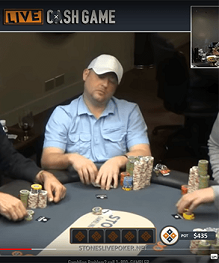 Postle himself signed the document on January 24, 2020, with the signature page appended to a document bearing a matching declaration and signature by Verstandig. The signed document shows Postle as a "pro se" defendant, meaning he currently represents himself in the proceedings. The document also declares that as of its signing, Postle had yet to retain civil-case legal representation.
However, the document also stipulates a 28-day extension from its signing date to allow Postle to retain a defense attorney and to file an initial response to the civil complaint. That pushes a mandated response date back to February 26, 2020. The new date will also apply to expected responses from co-defendants Kings Casino, the corporate owner of Stones Gambling Hall, and Justin Kuraitis, a Stones employee alleged to have collaborated in as-yet-unspecified ways with Postle to orchestrate the claimed cheating.
Separately, Kuraitis has filed notice that his own defense counsel in the case will be Sacramento attorney Richard Pachter.