An October status hearing has officially been scheduled for Svitlana Silva, the Arizona casino dealer and former resident of a luxury Las Vegas apartment occupied by famed poker pro Antonio Esfandiari, who is accused of stealing cash, poker chips and luxury items from Esfandiari and his father Bejan.
Recapping the basic facts of the case, Esfandiari reported the theft of the stolen cash, chips and valuables to police in mid-July, after finding them missing from his apartment safe in the strip-adjacent Panaroma Towers. Suspicion appears to have been on the 46-year-old Silva all along; she moved out of the apartment in March, but is believed to have retained a key to the residence.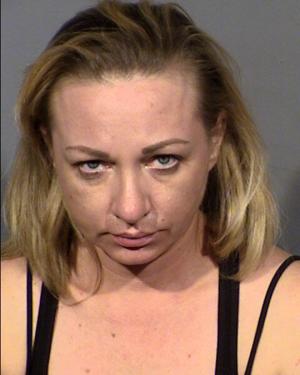 Suspicions about Silva's involvement in the theft grew on August 22nd, when he received a tip that Silva was playing in a nosebleed-stakes private poker tournament in Las Vegas, paying multiple buy-ins with chips from the same casinos (Aria and Bellagio), as the chips removed from Esfandiari's safe.
Silva, who was reported to have a previous relationship with the elder Esfandiari, was quickly arrested in the Aria parking complex, then charged with two felonies, residential burglary and possession of stolen property valued at $100,000 or more.
Silva offered multiple versions of how she came to be in possession of the chips, which may have represented up to half of the million dollars in valuables taken from Esfandiari's safe. Also boosted were about $150,000, a diamond bracelet worth $350,000, and four high-end watches, which the LVRJ detailed as, "a Hublot Aerofusion watch worth $35,000, a Cartier watch worth $6,000, a Gucci silver watch worth $2,000, and a Patek Philippe watch valued at $7,000."
None of the reports to date have indicated whether police have recovered any of the stolen property, beyond the chips Silva was using for her August gambling excursions and tourney buy-ins. Silva was quickly able to post bail via one of the numerous bail-bond businesses in Las Vegas. The initial hearing has been scheduled for October 22 in Las Vegas Justice Court.
If nothing else, the case is just the latest reminder that high-stakes poker pros are often targeted because of the presumption they have cash and valuables at hand, or at least within easy access. In this case, according to local reports, the likely access came because Bejan Esfandiari was a bit too casual with his passwords, and the password for the apartment safe was described as "similar" to what he used on his iPhone and other devices. There's a good chance — if she indeed committed the burglary — that Silva had long since figured out what the safe's password was, and she just had to wait for the opportunity.
Unfortunately, those high-value casino chips are very liquid on the Vegas poker scene, but only for a limited number of high-roller players who frequently possess them. Police quickly determined that Silva originally possessed both the same denomination and same casino source of chips as those reported missing by Esfandiari, which made it rather easy to complete the connection. Silva's defense will have to be that she came into possession of the chips by some other menns, and we'll have to wait to see how it plays out.