Mike Sexton, one of poker's most famous figures and known as the "Ambassador of Poker" for decades, has passed away at age 72 following a battle against prostate cancer. News of Sexton's passing on Sunday, September 6 was shared publicly by fellow Poker Hall of Famer Linda Johnson, who relayed the sad news via Twitter:
Sexton had entered home hospice care about a month ago, after having been diagnosed with the disease a year or so ago. Originally a native of Ohio, Sexton traveled to Las Vegas along with fellow poker legend David "Chip" Reese, where they soon became known as the "Golddust Twins" and quickly began successfully in Vegas's toughest games.
For all of Sexton's success at the table, however, the WSOP bracelet winner and WPT champion became even more famous in poker for his off-the-table work. Sexton became famous to mainstream audiences as the color commentator of the World Poker Tour, alongside Vince Van Patten. The WPT broadcasts became a smash hit for its network, the Travel Channel, and increased poker's awareness as the game also mushroomed in popularity online.
Sexton played a pivotal role in online poker's early development as well, after having signed up with an offshoot company called PartyGaming, joining Ruth Parasol, Russell DeLeon, Anurag Dikshit, Vikrant Barghava and others in developing an online poker site, which would launch as PartyPoker in 2001. Sexgton served as site's poker expert, not only contributing to the site's game mechanics but also championing the promotional efforts during the site's first couple of years, when its survival and success remained in doubt.
PartyPoker proved to be that success beyond all expectations, becoming the "World's Largest Online Poker Site," a title it held until late 2006. Sexton himself became the face of PartyPoker, while all those involved with the creation and growth of the site, including Sexton, became wealthy from their efforts.
For many years Sexton held prominent dual roles, both as PartyPoker's leading spokesman and for his long-running commentary role with the WPT. Between his twin duties and occasional contractual considerations, Sexton was unable to play as much poker as he had in earlier years, though he still participated as often as possible. Finally, though, in 2017, Sexton was asked to step up to a role as chairman of a resurgent and slightly renamed partypoker, and while he accepted the role, its demands forced him to relinquish his long-running WPT commentator's seat.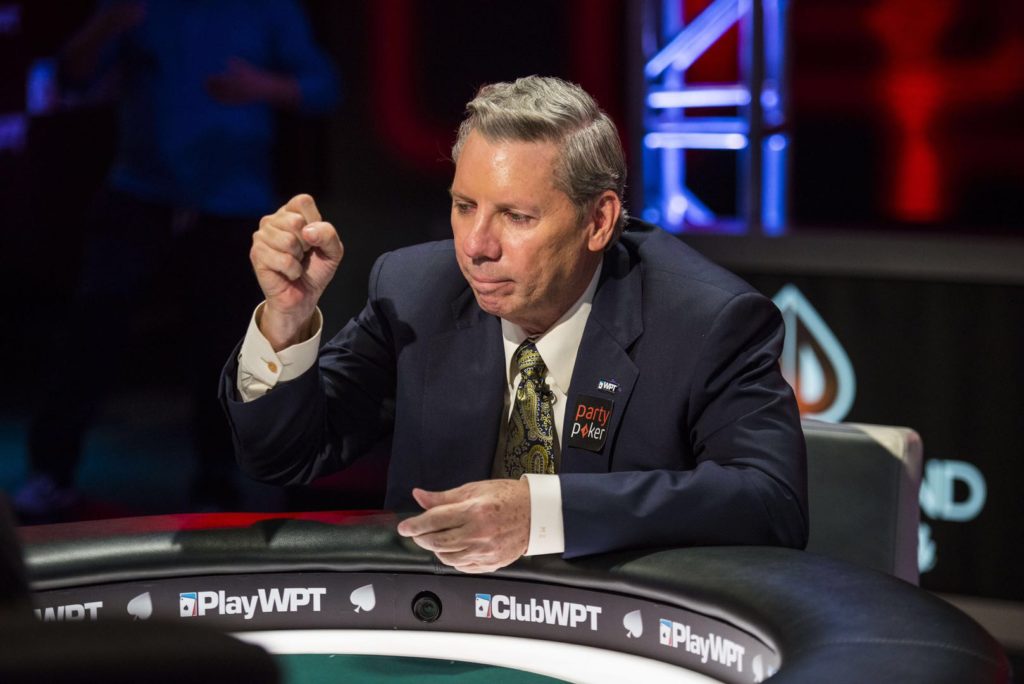 Though not as widely known, Sexton and his late brother, Tom, were also skilled dancers and competed competitively in gymnastics. The Sextons' parents owned a dance studio in Ohio, though Mike Sexton ended up following another series of steps to his own fame and fortune. Like most players, Sexton also had a few idiosyncrasies, including his oft-stated belief that poker players should dress as well as possible — including suits and ties — as often as possible, but especially when appearing on TV. (Sexton himself was never seen at a poker event wearing anything more casual than a room-branded, neatly ironed polo shirt.)
Sexton was also famed as one of poker's leading philanthropists, both individually and as a part of larger efforts. The story of Sexton paying for a hotel room for months for a destitute and drug-addicted Stuey "The Kid" Ungar was recounted in Nolan Dalla's and Peter Alson's biography "One of a Kind: The Rise and Fall of Stuey ',The Kid', Ungar, The World's Greatest Poker Player," a book which also included a foreword from Sexton. Sexton offered similar support to other down-on-their-luck gambling friends.
Sexton, along with Linda Johnson, Jan Fisher, and Lisa Tenner, also helped found PokerGives.org. The charity continues to raise funds for aid to needy former armed-services members and their families — a cause close to Sexton's heart — through poker fundraisers and charitable events. Sexton is survived by his wife Karen, also a familiar figure in the poker industry, his son Ty, and the entire poker community.