Well-known poker player Shahram "Shawn" Sheikhan has been sentenced to four years in a federal prison after being sentenced on a single felony count of operating an illegal cannabis-distribution facility called Cannaland.
Sheikhan and another defendant who faced a similar charge, Sabriana Williams, pled guilty in the case in June of 2022, following a 2021 raid in which investigators from California's San Diego County and the Federal Bureau of Investigation (FBI) found more than 3,000 pounds of marijuana, which was scheduled to be sold on site or was to be distributed to other marijuan dispensaries, many of which, according to a FBI press statement, also operated illegal.
Though marijuana sales remain a federal crime, the feds have tended not to intervene in states where marijuana operations are legal and state-licensed. Such conditions did not apply to Sheikhan's Cannaland operation, which opened in an unincorporated portion of San Diego County where cannabis sales and distribution had never been explicitly approved.
Sheikhan has been free on his own recognizance since reaching the plea deal, but he must report to a US Marshals office on January 12, 2024 to begin his sentence. According to the judgment, Sheikhan will be incarcerated at either a federal prison in Lompoc, California or in Tucson, Arizona, to facilitate visits by relatives, including his elderly parents.
Plea for probation denied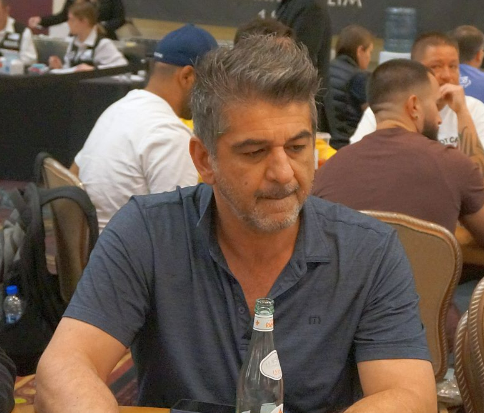 Sheikhan's high-powered attorneys, the Las Vegas law firm of Chesnoff & Schonfeld, had sought leniency for Sheikhan in the form of a probation-and-time-served sentence. Early reports emanating from California news outlets declaring that Sheikhan faced a five-year mandatory prison sentence proved to be untrue, as the sentencing guidelines had been relaxed somewhat in recent years.
Nonetheless, Sheikhan could still have faced as much as 40 years in prison, and prosecutors argued for an eight-year sentence, given Sheikhan's rather shaggy legal history. Presiding federal judge Cathy Ann Bencivengo split the difference in giving Sheikhan the four-year sentence. Federal inmates typically serve 85% — in Sheikhan's case, four years and three months — before being eligible for parole.
Bumpy background likely contributed to Sheikhan's sentence
As mentioned in our earlier report on Sheikhan's then-upcoming sentencing, his prior legal troubles may have had an impact on the length of time he will serve. Though it was not directible calculable into his sentencing guidelines, which include various mathematical calculations, Sheikhan's prior conviction in 1995 for sexual battery on a minor was mentioned obliquely by both sides.
Sheikhan served nine months in that case. It's hard to find much information on that matter, since the victim was a minor, but a long-defunct web site called PokerHelper.com offered this brief bit of info on the case:
"… A jury last week convicted Sheikan of three misdemeanor counts of child molestation for verbal sexual harassment of two girls who were 16 and 17 at the time of the incidents last year. The jury also found him guilty of one misdemeanor count of sexual battery against the younger girl. He was sentenced Monday.
"Two other teens testified against Sheikan during his trial, but Sheikan was not convicted on any charges related to them. The jury acquitted Sheikan on two counts and deadlocked on the rest, said Walnut Creek-Danville Municipal Court Judge Bruce Mills.
"The girls testified that Sheikan, 26, repeatedly asked them for sex, and became increasingly aggressive after they turned him down. Eventually, he began physically pulling them onto his lap and demanding hugs. In one incident, he put his hands down the younger girl's pants, she said. 'I felt like a piece of meat,' she said. 'We felt we should stand up for ourselves. I had nightmares about him, and I didn't want other people to have to go through this.'"
That's oddly similar similar to the alleged incident involving Sheikhan that was hearsaid to me in late 2006 or early 2007 by a very reliable source. That alleged incident purported took place inside a Vegas casino and involved Sheikhan in another allegeedly drunken "Captain Handsy" routine, but it never resulted in any formal charges.
1999 vehicular death blamed on Sheikhan
That old PokerHelper piece, however, told of another matter involving Sheikhan, when he lost control of his Mercedes while driving at high speed following a rare Vegas rainstorm. As PokerHelper stated was reported by the Las Vegas Sun-Times, he lost control and struck another vehicle, killing one of its elderly occupants:
"One of the two deaths attributed to the storm was the result of an auto accident just after 11 a.m., when a car hydroplaned in the northwest part of the valley. A Mercedes, driven by Las Vegan Shahram Sheikhan, 29, was traveling at speeds too fast for the slick road conditions on Buffalo Drive just north of Charleston Boulevard, Metro Police said. The Mercedes slid across the raised center median of southbound Buffalo and struck a Lincoln traveling in the northbound lanes, police said. The female passenger, 91-year-old Dorathy Ohriner of Las Vegas, died at the scene, the Clark County Coroner's office said today. The Lincoln was driven by Neil Ohriner, 66, also of Las Vegas, police said Sheikhan and Mr. Ohriner were taken to University Medical Center with moderate injuries."
It's hard to fathom why, if Sheikhan wasn't charged in the matter, but there's plenty of smoke lurking under that post. Another thread from the old rec.gambling.poker archives claimed that Sheikhan was driving drunk after a poker game at the Bellagio when he crashed into Ohriner's car, and that Sheikhan and/or his family "paid millions" to cover it up.
Official newspaper reports on the matter, however, offer no mention of Sheikhan having been drunk at the time of the fatal crash. It's likely to remain one of those latter-day Vegas stories that never quite goes away.