It's taken nearly two and a half years, but a live-action World Series of Poker has returned at last. Action began on September 30 with the traditional Casino Employees event and the $25,000 H.O.R.S.E. Championship. Since then, and through a few early days with challenging technical hurdles, the 2021 WSOP has already hit full stride.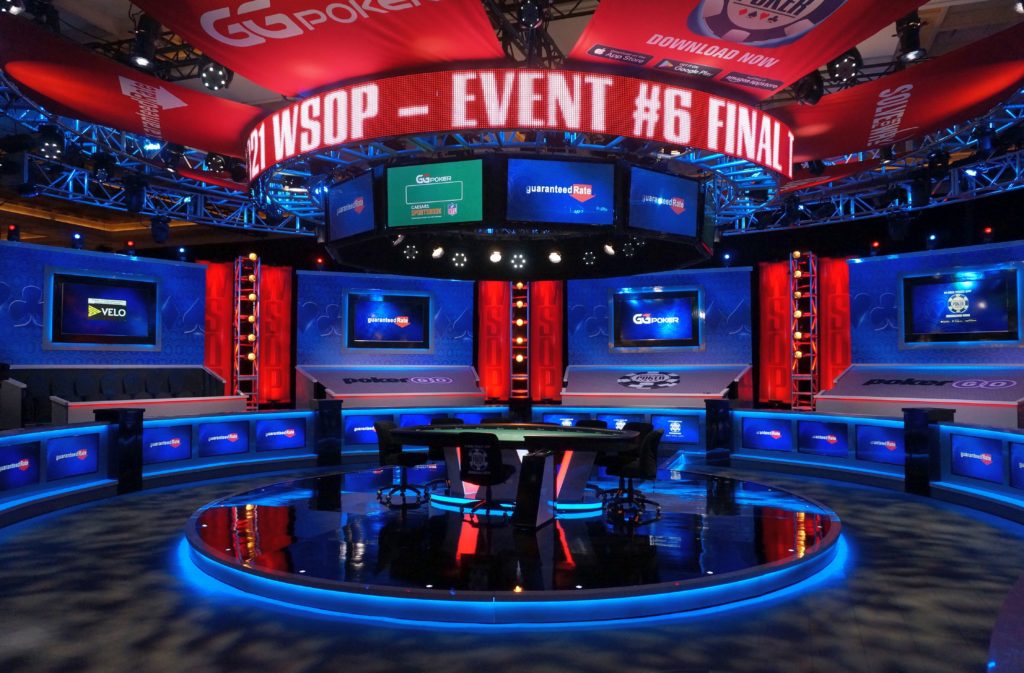 From now through most of November, at least six different events will be running on most days. There are 88 live events on tap, 11 more online events were recently added, and I wouldn't be surprised to see a 12th online event added in early November — just to get to that magic century mark.
The larger truth is that if one considers all the WSOP.com online bracelet series, plus international bracelet series on GGPoker, the total bracelet count for 2021 will be nearly 200. That's a lot of gold being presented to poker players around the globe.
The lines, they are a-waitin'
If there was an overriding story from the 2021 WSOP's first few days, it was the several hours waiting in up to three different registration lines that many players had to endure. But before anyone mistakenly thinks that this is about trashing the WSOP, hold on: it isn't.
No one with realistic expectations should have truly believed that the first live WSOP in over 28 months was going to go off without a hitch. Mostly, it was all the extra structure necessitated by the ongoing COVID-19 pandemic. At first, the pieces of the WSOP's implementation of the CLEAR Health Pass vaccination-verifying system didn't work together quite as planned. A lot of people thought they'd had the CLEAR app installed properly and all the data entered properly, only to find a piece or two of the info had gone missing.
That meant a trip to the line outside the Belize Room, where the vaccine verifications have occurred, and that meant the first long line. It was at its worst the opening weekend when the massive $500 "Reunion" event rolled through three separate opening days. The good news, though, is that with many thousands of WSOP players already registered with CLEAR, that's that much less that won't bog down the process later in the series.
FasTrac issues came next
The second line turned out to be a registration issue caused when the WSOP's FasTrac e-registration kiosks went on the fritz. Why they failed to work as planned really doesn't matter, but it appeared to have been an issue with linking to previously entered deposit information. The FasTrac system wouldn't spit out the seat tickets that players had already paid for and confirmed online, and that meant many hundreds of players had to pile into an already short-staffed registration line.
Then came the third line-a'waitin', and that had to do with late arrivals and alternates waiting to be seated in the Reunion. It's been no secret that the WSOP is short-staffed in many areas, including dealers and floor staff. Given how many players refuse to play an opening flight until it's the last opening flight, it wasn't much of a surprise to see the Day 1C alternate-list backlog grow a couple of hours deep.
The shortage of poker dealers has nothing at all to with the WSOP specifically. This shortage has affected casinos and cardrooms nationwide. The truth is that the WSOP's needed reliance on temporary dealers made it extremely vulnerable to this type of shortage. One can plan all day and all night, but if the workers aren't there to be had, they just aren't. Being realistic, I'd expect occasional dealer shortages to occur throughout the WSOP. It just is what it is this year, and if you want to play at the 2021 WSOP, you need to buck up and accept the reality.
Players still festive
For the most part, players have been understanding and accepting and in a generally upbeat mood. The joy at once again being able to attend and play in a live W! S! O! P! series is such a draw to pros and casual players alike that it overrides almost all of the other issues. The WSOP remains poker's Mecca and there's nothing I've seen during the series' first week that changes that impression.
Players want to be here. They've missed the WSOP very much. They're willing to accept a few bumps along the way to help a live series get done. Even the issues with masks and vaccines seem to have faded into the background. For the most part, everyone is complied.
The WSOP is back. A bit bruised a bit, and still unsteady, but it's back.
Actual poker stories, too!
The waiting lines may be a dominant early theme but the poker itself is always there, serving up its own interesting tales. That massive early "Reunion" event drew almost 13,000 total entries over three starting days, which when combined with all the other events starting up explains the return of the Rio Crush.
Texas's Long Ma won the Reunion and its 514,000 winner's prize. But that story may pale against that of Philadelphia's Jesse Klein. Klein had one previous WSOP cash to his name, a minor Circuit score 13 years ago. He showed up to play the $25,000 H.O.R.S.E. Championship, and he took down the whole thing for a $552,182 payday.
Klein ran roughshod over a loaded final table that included 16-time bracelet winner Phil Hellmuth and two three-time winners, Ben Yu and Benny Glaser. That's getting it done in a most unexpected way.
Then again, that's poker. The unexpected doesn't happen very often, but it does happen, and that's why we all play.